Welcome to the
Waynesboro Wayne County Library System
---
Thursday, July 22nd
WDAM Blood Bowl
The WDAM Blood Bowl will be held on Thursday, July 22nd, in the Betty Cain Hurt Meeting Room at the Waynesboro/Wayne County Library from 11:00 AM - 6:00 PM. Amidst the COVID-19 Pandemic, the need for blood has continued for childbirth, cancer treatments, essential medical procedures, and every day emergencies. You can help ensure the fun doesn't stop this summer for someone in serious medical need. Your donation can help in a time when donations typically drop. Schedule your online appointment at donors.italant.org and enter sponsor code: waynesboro. All donors are entered into a drawing for great prizes and all successful donors will receive a t-shirt! Drinks and pizza will be served!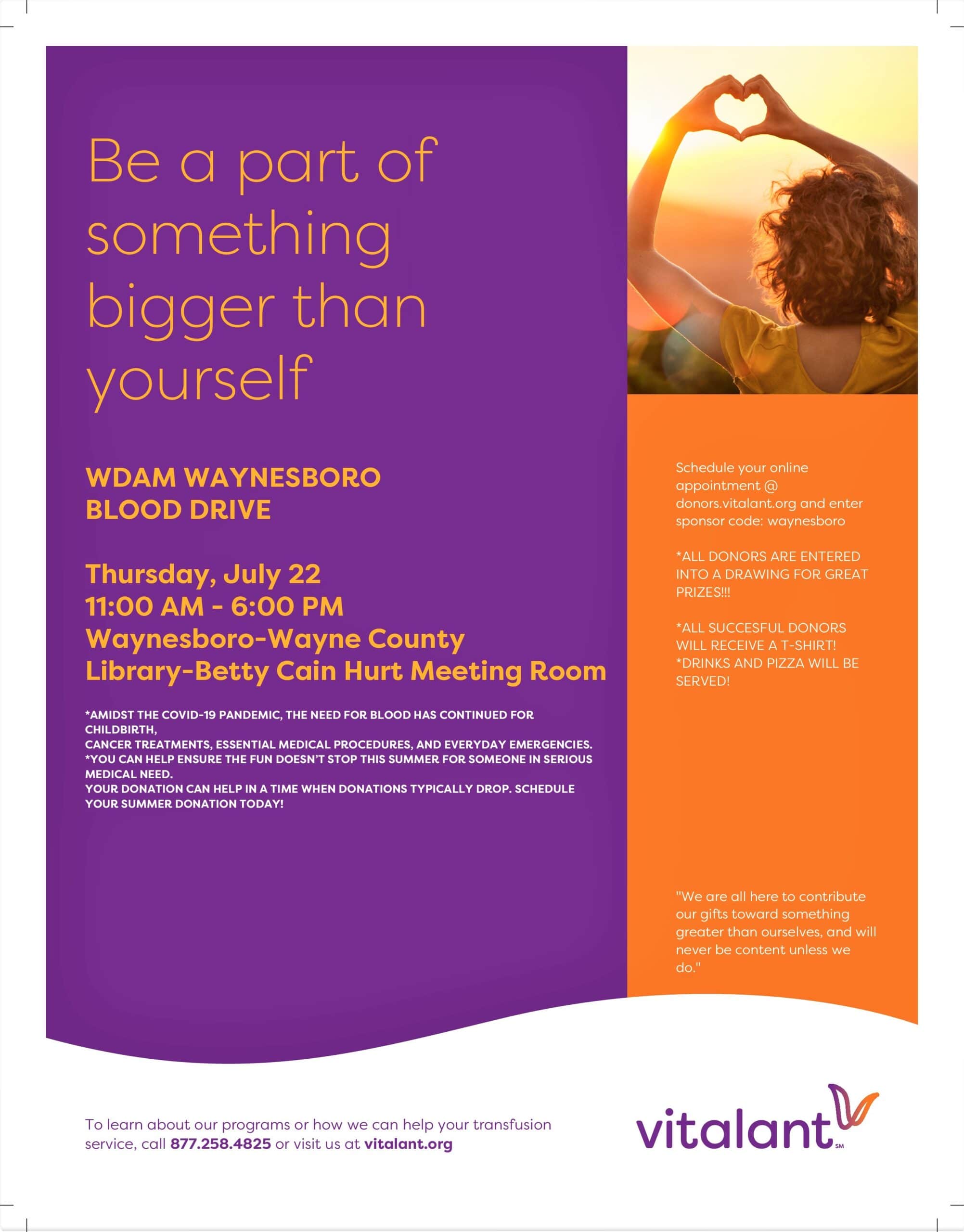 Free magazines online with your library card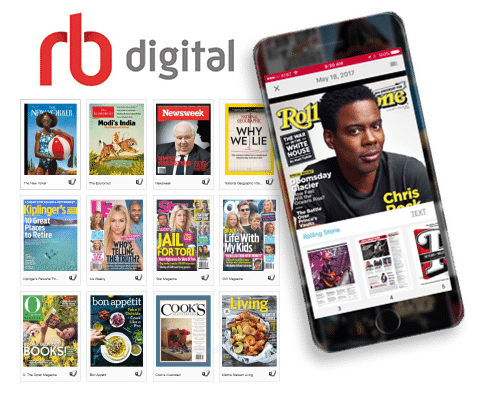 The Waynesboro-Wayne County Library is pleased to announce that over 3,000 popular magazines are now available free to download and read on any device 24/7. Patrons with a library card can read digital magazines on Libby, the award-winning reading app from OverDrive supplied by ZINIO. The Libby app can be downloaded from Google Play, the App store or the app can be used in a web browser at libbyapp.com. Patrons can also log on to https://mslc.overdrive.com to access online magazines. A sampling of digital magazines available: National Geographic, Southern Living, Newsweek, Food Network, Taste of Home, HGTV, Pioneer Woman, Victoria, Better Homes & Gardens, Southern Lady, Farmer's Weekly, Reader's Digest, Golf, Field & Stream, Quilter's World, Vogue, Woman's World, Men's Health, People Weekly, etc. Digital magazines have no waiting lists or holds, do not count towards checkout limits and provide readers the option to renew their selections.
A few of our newest books
Computer Services
---
Learn to use computer and mobile devices at your pace in our free weekly computer class
---
Computer Lab
With a Waynesboro Wayne County Library card, you are allowed access to surf the web and print documents