Genealogy
We offer resources and assistance for your genealogy research
Our Genealogy Room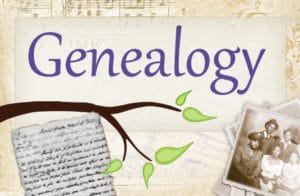 Wayne County has a rich history that stretches for many years and has generated a great deal of interest in the past. For those who are researching their family history, the Annie Pou Norsworthy Genealogy Room is an excellent place to start. While browsing through some of the vintage antiques, patrons can also use our genealogy resources to learn more about their family heritage and background. The tools available to our patrons include:
Need some help getting started in your search? Expert Gena Philibert Ortega, author of her own blog Gena's Genealogy offers great tips to get started. If that isn't enough, here are five genealogy tips that will surely have you on the right path.
A special thanks to our friends in Mrs. Donovan's class in Texas for helping us with three more great links to assist with your genealogy research.
The Wayne County Genealogy Organization, Inc., meets at the library every third Thursday of the month at 2:00 p.m. except during the month of June, July, and August.
To apply to join the Wayne County Genealogy Organization, Inc, please complete this form and mail it to the attached address.
If you live here or are visiting Wayne County and have questions on how to get started with your genealogy project, please contact Patsy C. Brewer, Library Director, at (601) 735-2268, by email at librarywayne39367@gmail.com, or check out the library's Facebook page.
Contact Patsy Brewer with any questions in regards to our genealogy room
E-mail: wlib@wwcls.lib.ms.us
Phone: 601-735-2268